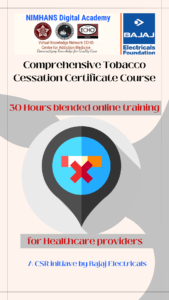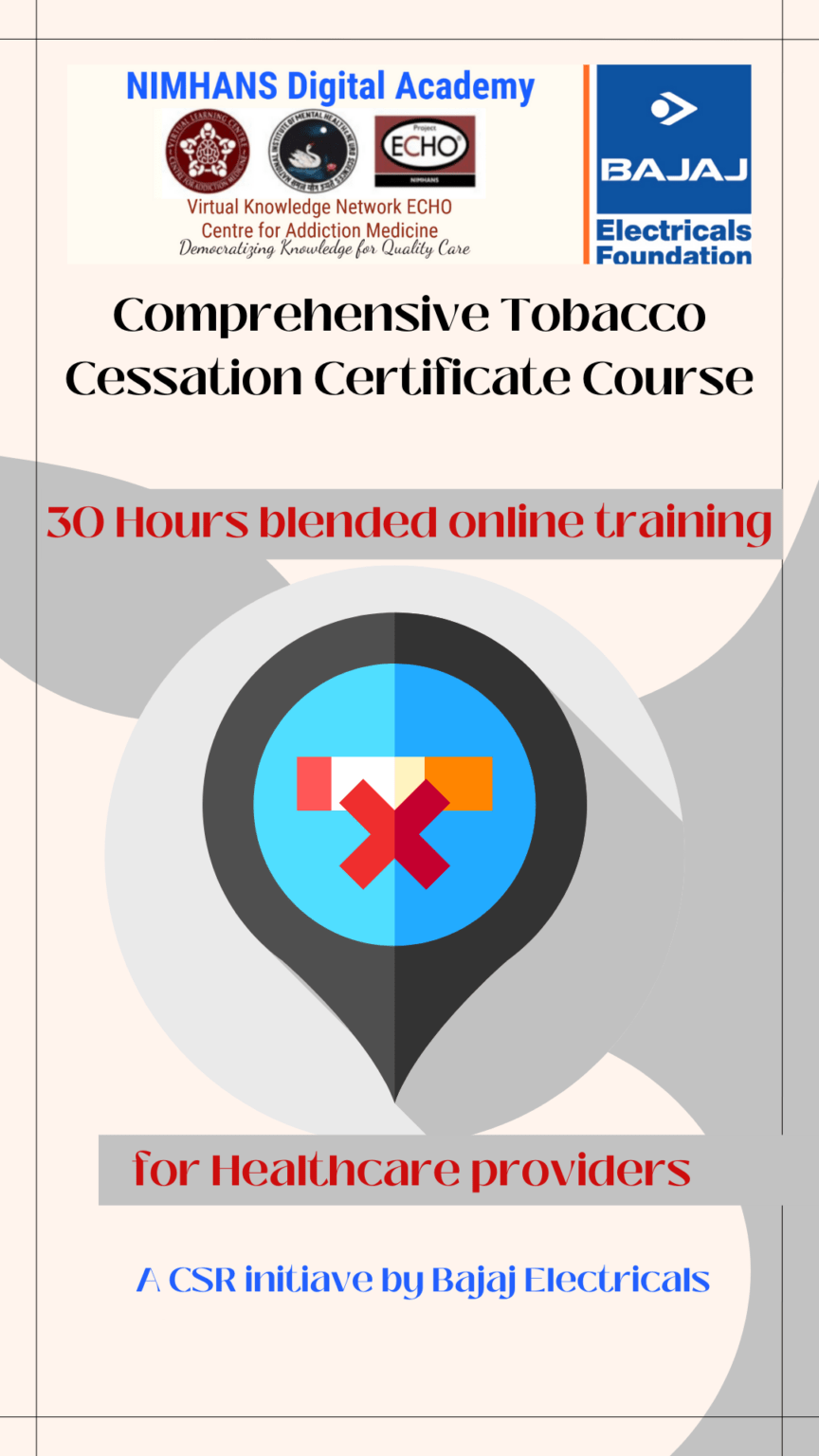 OVERVIEW
ACCREDITION CRITERIA
FACULTY
TECHNOLOGY PLATFORM
FAQ's
OVERVIEW
Tobacco use, a human created epidemic, kills one third to one half of all people who use it across the world. Nicotine, the principal constituent of tobacco, is highly addictive.  A recent study in India reported that 83% of tobacco users wanted to quit, of whom 51% were unsuccessful.  This commonly arises from a lack of trained health professionals to provide quitting support. In a study in Bihar, over two-thirds of medical doctors felt the need for increasing their training on tobacco cessation.  Health providers may also lack the motivation to undertake smoking cessation activities. Inadequate training in health care facilities and lack of resources and government funding are factors that can impede health care providers from taking up tobacco cessation activities.Hence this certificate course is designed to increase the professional skills on tobacco cessation among   counselors, dentists, physicians and specialists.
Goals:
Identification, screening for tobacco abuse and Tobacco use disorder and factors influencing it.
Assess the severity of tobacco addiction by using an objective scale
Practice basic counseling, communication skills and  psychosocial intervention to prevent relapse
Prescribe over the counter Nicotine replacement therapy and knowledge about other pharmacotherapy
Decision making about what can be managed by them and what needs to be referred to.
Curriculum: 
https://vkn.nimhansdigitalacademy.in/cctc5_0
Duration
: starting from 20th July weekly
30hrs
a. Synchronous learning (Live tele-ECHO): 14hrs
b. Asynchronous learning: 16hrs self paced e-learning at elearn.vknnimhans.in)
This Professional Development Certificate course has been reviewed and approved by the NIMHANS Board of Studies .
This ECHO programme is partially supported by  Bajaj Electricals Foundation.
ACCREDITION CRITERIA
FACULTY
TECHNOLOGY PLATFORM
FAQ's