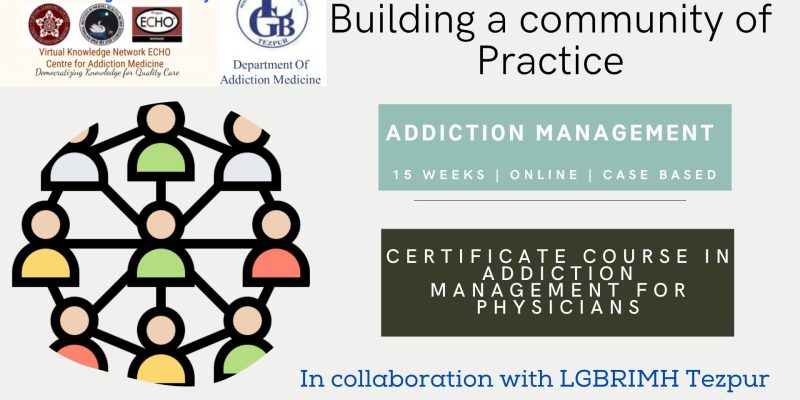 OVERVIEW
ACCREDITION CRITERIA
FACULTY
TECHNOLOGY PLATFORM
FAQ's
Reflection
OVERVIEW
Substance use disorders (SUDs/Addiction) (alcohol and other drug misuse) account for 5.4% of the world annual disease burden. While tobacco and alcohol have been the major legal substances of abuse in India, there has been a rapid and substantial increase in the use of marijuana, newer drugs of abuse (methamphetamine, LSD) and pharmaceuticals.
Adolescents are experimenting with drugs much earlier, placing them at a higher risk for addiction and related harm. Substance use has a substantial impact on not only on the user's physical and mental health, but also has devastating consequences for the family and society at large. The growing problem of addictions (alcohol, drugs and behavioral health issues like gambling and internet addiction) on the one hand and lack of trained service providers on the other hand, led to a huge "treatment gap". There is an urgent need to bridge this treatment gap in this specialized area of public health importance.
Goals:
Incorporate Screening and Brief intervention in their clinical practice 

Differentiating the various factors leading to Addiction/abuse by integrating hereditary, neurobiological and Psycho-social factors for a holistic approach

Select appropriate and safe pharmacological agents on the basis of best evidence as well as the patient profile for alcohol use disorder

Review psychosocial management 

Decision making in referring the patient to expert



Curriculum: 
https://vkn.nimhansdigitalacademy.in/ccboamdoctors2022
Duration
:
30hrs (24 hrs live sessions by  video conference at VKN ECHO + 6 hours self paced e-learning at elearn.vknnimhans.in)
This Professional Development Certificate course has been reviewed and approved by the NIMHANS Digital Academy Board of Studies in 2019.
This programme is conducted in collaboration with Department of Addiction Medicine, LGB Tezpur.
ACCREDITION CRITERIA
FACULTY
TECHNOLOGY PLATFORM
FAQ's
Reflection