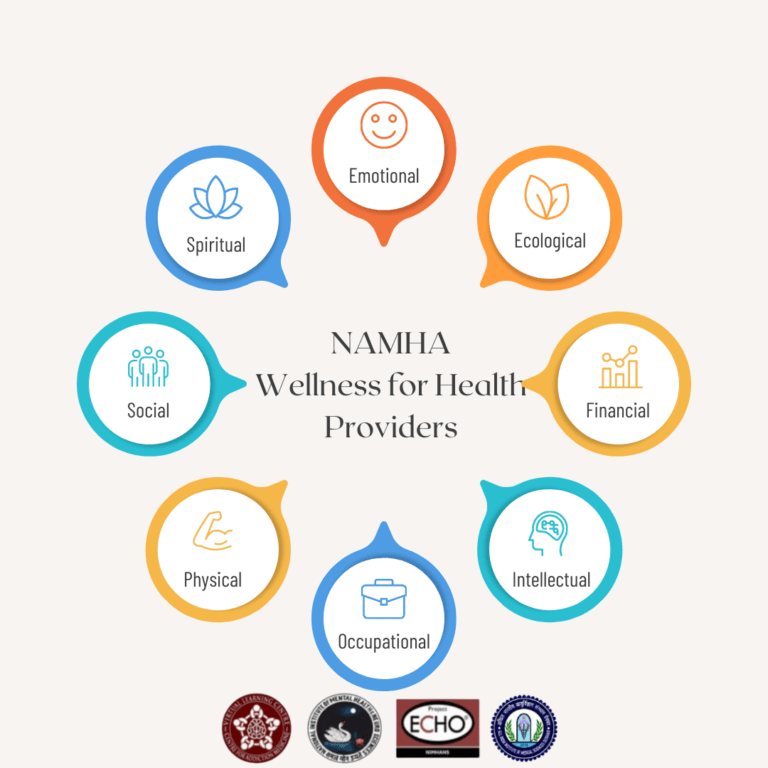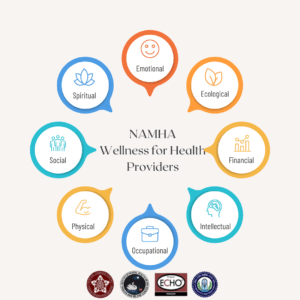 OVERVIEW
ACCREDITION CRITERIA
FACULTY
TECHNOLOGY PLATFORM
FAQ's
OVERVIEW
This professional development program titled NAMAH (National Assistance in MentAl Health for Health Providers and Administrator) is a journey for each of us to enhance happiness and cultivate resilience. This programme will be a learning experience of the real challenges and opportunities that we all encounter in our lives. Resilience is your well of inner resourcefulness that allows you to sustain yourself through whatever difficulties and challenges you encounter. It is strengthened by connection, flexibility, perseverance, self-regulation, positivity, and self-care.
Goals:
On completion of this case-based learning certificate module,  one should be able to:
Recognize the factors that help build resilience among healthcare professionals
Integrate happiness-enhancing strategies in daily life

Construct a personalized plan to integrate the same into personal life
Curriculum: 
https://vkn.nimhansdigitalacademy.in/NAMHA
Duration
:
30hrs (24 hrs live sessions by  video conference at VKN ECHO + 6 hours self paced e-learning at elearn.vknnimhans.in)
This Online Certificate Module has received three CME Credit points from Karnataka Medical Council.
This programme is conducted in collaboration with Dept of Psychiatry AIIMS Digital Academy Deoghar ECHO.
ACCREDITION CRITERIA
FACULTY
TECHNOLOGY PLATFORM
FAQ's